Z.P advocates has filed a class action against an insurance company for charging regular rates during coronavirus quarantine even though cars are parked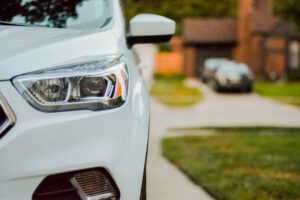 We live in unprecedented times when a mysterious virus wreaks havoc in the world and kills many people in many different countries. Last time something similar happened was around 100 years ago when the Spanish flu claimed the lives of many. The good news is that it all ended after some time of isolation, which means that with coronavirus we also need to be patient and simply wait it out while taking all the necessary steps to protect us and our families from being infected.
I don't know about you, but I haven't driven in 6 weeks. My car is safely parked on my driveway and I predict that it will stay there for several more weeks. From what I see and observe, other people around me don't use their cars as well or use them very occasionally. The bottom line is that most of the cars these days are parked and not used. This is great news for insurance companies as since people don't drive as much there are a lot fewer car accidents and thus a lot small number of car insurance claims. I still pay a full rate of my car insurance as my provider does not reimburse for the time I spend not driving my car. For example, in the U.S insurance companies reduced on their initiative insurance rates because of the coronavirus quarantine. Luckily for people living in Israel, Z.P advocates has recently won a case that forces car insurance companies to change their practices in the times of coronavirus. Lawsuit is on the amount of 770,000,000 (NIS) which is more than $200M. You can learn all about it in their Youtube channel where they talk more about it and what it means for the Israeli people in general. Sew does not include the car theft element in the car insurance though.
If you would like to learn about their other victories you might want to read as we mentioned here. Their victories in those important cases prove that during COVID-19 there are some things that can be done to improve our lives. I am glad that somebody like Z.P advocates stood for car drivers in Israel to ensure that they are not being overcharged for their car insurance.