No one wants to be involved in an accident on the road. The outcomes can only ever be negative. But if you feel like your accident was unnecessarily caused by another driver, your desire for legal action is understandable. There are certain steps that you will have to go through if you want to find justice and get the compensation you feel you deserve. It can be a long process, and it's important to be aware of this before getting involved in a legal case of this nature. The steps discussed below will take you from the start to the end of the process.
Deal with the Situation
Before you go any further, you need to focus on the fallout of the accident itself. In the short-term, this means helping anyone who was injured in the crash and notifying the authorities. You should also make sure that you and anyone you were with gets assessed by a medical team. The adrenaline that's released often masks the pain, but something could be wrong. It's better to find out sooner rather than later.
Once that has all been dealt with, you will have to make sure that every driver in the accident shares insurance details. If a driver refuses to do this, they can be identified by the car's registration, and then their insurance provider can be notified. Ideally, everyone will want to work things out in a relatively fair and cooperative kind of way. It's the quickest way to sort things out.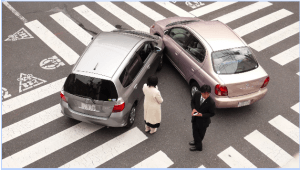 Help Police with Information
Whenever there is a crash on the road, the police will be involved. Even if there was no one at  fault and no one was hurt, the police are obliged to compile a report on what happened. It's something that is part of their job. And it's also something that can help you to get to the bottom of exactly what happened in the crash. The report they filed could help you a lot if you do take legal action.
That's why it's so important to do everything you can do cooperate with the police when they are carrying out an investigation. The police will want to to talk to anyone who was involved, including you. If you do your best to give them any of the information they might be interested in, their report will be as comprehensive as it can be. If there are any details that you remember later on, remember to notify the police.
Establish Who Was at Fault
Once the police report is filed, it should state what happened and who was at fault. So, you will want to read this report and see for yourself. In some instances, this will lead to the police prosecuting an individual. But this won't always be the case. The fact that no one is prosecuted doesn't mean that you can't pursue your own civil case against the person you think was at fault.
If you do know who was at fault, then you have someone to blame for your injuries. This is when you can start to pursue legal action and see which legal avenues are open to you. The hard work really does start when you begin to compile your own evidence and other things that might help the case. You won't be able to get very far by yourself though. Legal battles are too complex for that.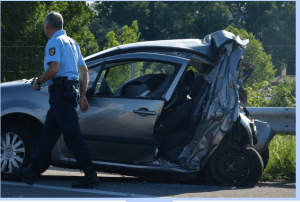 Speak to a Lawyer
So, this is when you have to start thinking about getting legal advice. By talking to a top lawyer, you will be able to find out what their perspective on your case is. If you know that the person who caused the accident was drunk, this drunk driving accidents FAQ might help you. And then you should find a lawyer and ask them to go through your case with them. They will be able to give you their professional opinion of it.
If they think that you have a strong case, they will be willing to take it on. But if they think that your case is unlikely to succeed, then this is something that you will have to accept. There is no point chasing legal justice if no lawyer out there thinks you have a strong enough case to win. If they do accept your case, you will have to compile a plan of action and start getting evidence to support your position.
Talk to Witnesses
There are many different kinds of evidence that you can find to back you up. The police report, as I mentioned above, is a good place to start. And your own medical records can prove the hardship that you have suffered as a result of the accident. If you took accidents at the scene of the crash, these will help you as well. But witness testimonies are what can help you more than anything else.
Of course, the witnesses that you ask to testify for you will have to be independent. If the witness knows you, then what they say won't quite carry the same amount of weight. But if you can find another driver or pedestrian who saw exactly what happened, speak to them. They might be able to back up all of your claims, and that will help your case a lot.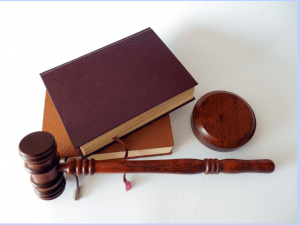 Start Court Action
Now it's time to get the actual court action started. This is something that your lawyer will do for you when they think that you are ready to go to court. This kind of action shouldn't be triggered until you're in a confident enough position to go ahead though. Once the court action has been triggered and the other driver has been summoned, a court date will be set. You should use the time before the court date to work alongside your lawyer preparing the case. You should both be making sure that the case is watertight, and you won't face any surprises in court. As long as you have a lawyer you think you can trust, this shouldn't be a problem.