At any one time, there is an individual or company that is in a situation where they need legal help from companies such as Appointmente.com. It could be a family matter like divorce and child custody or a civil matter like immigration. A company or individual could also be facing a criminal charge such as murder, fraud or a charge of driving under the influence or driving while intoxicated.
When faced with such a situation, the first step should be to engage a lawyer. For those who don't have a lawyer who handles their issues whenever needed, it may be a challenge to find a defence or prosecution lawyer who can represent them. Appointmente.com understands this. The website was set up with a mission to help those who need lawyers who deal with the different branches of law in different parts of Canada from Abbotsford to Cambridge and Toronto to find them. Every province in the country has their own laws and a person or company that needs representation has to get it in the the area where they are being charged.
How it works for lawyers
Lawyers only have to upload their details so that potential clients can find them on Appointmente.com. Listings are categorized by practice and city so that one who is looking can easily narrow down their search. Law practices are required to give their full details including contact person and contacts so that they can be contacted immediately.
Lawyers listed on this forum can also use it to organize their day. They can use the system for appointment management. Big firms with several departments can list them in the right categories for those looking for representation on particular matters to get in touch with them. Small and medium practices can also use the website to create a presence and get word about themselves out there.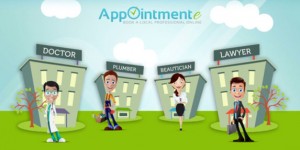 How it works for clients
A company or individual looking for a lawyer to handle a particular kind of case only has to go to the right category and then find a lawyer in their city. They will find contact details and location here and they can immediately make an appointment or have a meeting with the lawyer of their choice.
Those looking for a lawyer online may wonder about the credibility of the lawyer that they entrust their case to. Appointmente.com understands this concern and addresses it by including a feature where clients who have used the services of a particular lawyer leave a review. These reviews are not edited, they are true and actual accounts of the experience that a client had with a lawyer that they found on this website.
Win-win
Appointmente.com is all about making life easier for both parties -clients and lawyers. It makes it easy for them to find each other and get the legal matter sorted out.