Every kind of business is affected by the ups and downs of the economy, and legal firms are no different. While some kinds of legal practice have been in decline over recent years, there are others which have been thriving in the current economy. If you're getting through law school, or you're thinking of retraining, here are a few of the more lucrative practice areas to go into.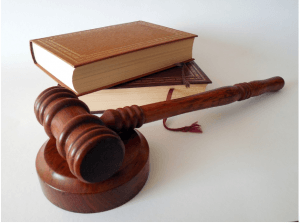 Image source: Pixabay
First of all, civil litigation. We may be past the global recession which started in the noughties, but a lot of organisations and individuals are still reeling from some of their losses. In situations like these, people are much more likely to use the law to try and recover the capital they've lost. Even in times when economies are booming across the world, there's a high demand for lawyers who can tackle a civil litigation case. Recent years have also seen a considerable rise in the amount of personal injury cases mounted by employees looking for compensation for slips, trips and falls. The cases you'll be dealing with aren't exactly thrilling. However, going into civil litigation can be a very lucrative career move.
Environmental or "green" law is another lucrative niche which lawyers are drifting towards. This is a relatively young practice area, but it's been on a steady rise and isn't expected to go anywhere! More and more, businesses of all kinds are using renewable energy, reclaimed materials, and taking more precautions when it comes to carbon emissions and greenhouse gas inventories. As the "green" issue gains more and more weight, environmental lawyers are only going to become more sought after. Working in this practice area, you'll be advising business owners and higher-ups on sustainability and complying with green initiatives. You'll not only be bringing home a nice paycheque, but also have the chance to make a real, positive difference to the world we live in. This particular niche is growing fast, so don't miss the train!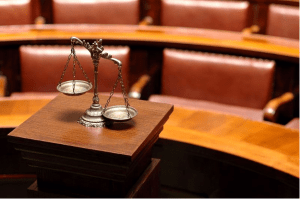 Image source: Wikimedia
Finally, intellectual property. Intellectual property can be a very valuable asset to a business or other organisation. With the feverish and ongoing development of technology, the importance of intellectual property is only becoming greater. More and more, we're seeing a demand for lawyers who can protect the intellectual property of authors, musicians, inventors and other professionals who compose creative works. Similarly, there are countless business owners who are involved in this kind of intellectual property, and often get tangled in legal disputes over them. We're seeing a boom in intellectual property law right now, but this practice area is known to be pretty recession-proof. While civil litigation and personal injury becomes more active when the economy's in a slump, disputes over intellectual property come and go constantly. If you think this niche would suit your skills, you could certainly do a lot worse!
If you were struggling to find a niche for your skills as a lawyer, then I hope that this post has given you a few ideas. There are always lucrative legal practice areas – you just have to look for them!