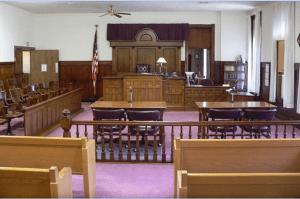 You've seen many a thrilling court case in the world of movies and television shows. While they make for some incredible drama, there's a big problem with the vast majority of such depictions. The fact is that a lot of fictional lawyers would clearly not make it in the real world of law.
Consider fiction's favorite lawyer of all time – Atticus Finch from To Kill a Mockingbird. I won't bore you with too many plot details – you either know what I'm talking about, or don't want it spoiled for you. Essentially, Finch has to defend a black man against a false claim, to a racist jury in a racist town in the 1950s South. There's plenty of evidence throughout the trial that he won't get a fair verdict in this town. But this being the case, Finch could have simply gotten a change of venue. There's absolutely no reason why he couldn't have. America's favorite fictional lawyer is, in fact, a pretty damn bad lawyer.

Let's have a look at some popular mistakes and misconceptions that are perpetuated by the world of fiction!
Collecting evidence from the crime scene
In basically every single episode of Matlock, the titular lawyer is seen visiting the crime scene and taking evidence. Of course, this should set alarm bells ringing in your head. Only police are allowed to take evidence away from the scene, right? He doesn't even hand the evidence to the police to get it processed properly. (Which, by the way, is a legal requirement for admissible evidence.)
Also, every episode of Matlock ends in the same way. You've probably seen it in many films and shows before. It's the 'surprise evidence' trick. Matlock presents the evidence he illegally obtained and didn't file properly in the courtroom and it's a shock to everyone. This doesn't happen in a real court of law. Each side must be told about all evidence beforehand.

The master of all trades
Many movies and television shows are convinced that just about any lawyer can do just about any job. Well, there are certainly lawyers out there who can put their hands in a lot of legal cookie jars.
But, for the most part, lawyers tend to specialize in one or two key areas. (Most of the time, it's just one.) So you need to ensure you're working with a specialist when you need a lawyer. If you've been injured at work, for example, then you need lawyers specialize in workers' compensation. Strom and Associates are an example.

"I'd like to call the defendant to the stand…"
Bad idea. Very bad idea. This is very, very rarely done inside an actual courtroom. It makes for nail-biting dramatic moments in fiction, yes. The accused is given a chance to speak their mind, to make their case like a master orator.
But in real life, when it comes to legal matters in which they are the accused, people often tend to get panicked and angry. It can too easily lead to unfair character judgments. This doesn't make them a very reliable person to talk to on the witness stand.